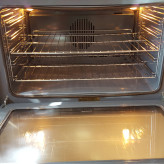 Easy Newcastle Oven Cleaning With Oven Perfect Whether you're looking for some easy Newcastle oven cleaning tips to scrub away the left over holiday cooking or a thorough professional clean, Oven Perfect can definitely assist you. As locals of Newcastle, we understand that everyone has  busy lifestyles and sometime organising a professional clean can be daunting. This article is to help...
Read More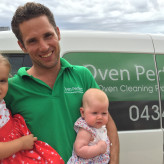 Merry Christmas from Oven Cleaning Newcastle Kristof and his family would personally like to extend the seasons greetings and we hope you have a safe and happy holiday this Christmas. Kristof has worked extremely hard cleaning ovens and BBQs in Newcastle and the Central Coast. This was especially during the lead up to Christmas to make sure you all have sparkling clean ovens. Oven Cleaning...
Read More
Oven Perfect, the oven cleaning professionals, have been busy cleaning ovens all over the Central Coast lately. Central Coast residents living in Wyong, Gosford, Pearl Beach, Lisarow, Avoca and Terrigal have enjoyed having their ovens cleaned by Oven Perfect for the last three years. Now we have cleaned ovens in three new Central Coast suburbs that we haven't been to before. We've...
Read More